Home /

Brand identity & Graphic design
We Create Beautiful Designs That Tell Stories
Make your brand look outstanding and audience friendly with our best-tailored graphic design. Our expert team has years of experience in the industry and they can offer you a satisfying service here.
Given our long experience in the world of SEO and digital marketing, we have defined a process that is proven. See below for the details of this process and know that when you choose to work with us, we can employ it for you:
Brief and Research
Before we start the work, we consider it highly important to make detailed research on your project and its value in the market. The second step is also crucial which is to take a brief. Hence, our team sits together and goes through the key elements, milestones, and overall summary of your project ideas. Once, we are done with research and making a brief, we go forward with our brainstorming session.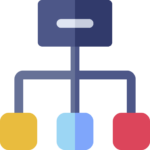 Sketching
In this stage, we waste dozen of pages to prepare the best possible sketch for your design. So, you can call it our brainstorming session. Here, we look for angles, templates, elements, texts, and many more things that tune perfectly to your project. Once we find out our impeccable piece of work, it's time for building a concept around it.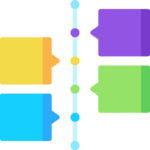 Concept Building
It is the backbone of this particular service. Assimilating different impactful ideas and notions we build a concept for your project. In return, this stage work as the propelling force of giving a fine touch to your design.

Present
Our presentations are always attractive and the result of smart work and dedication. After passing through all the above-mentioned stages, we try our level best to present the project according to the tone of your brand. So, you can easily engage the attention of your relevant audience and gain their trust.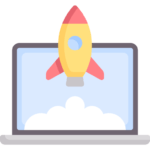 Revise & Deliver
We aim to provide you with a flawless and desired service. Hence, after completing your project it goes through various levels of cross-checking for revision and further improvement. Once we are sure of the quality, we label your project ready to deliver.
If you are starting a business recently, you should pause and think about taking graphic design or branding services. Now the question is why? Look, graphic design is a medium to make your product or services look presentable and attractive to the audience. It frames information that helps you to deliver the right message visually in the most impactful way. Besides, it communicates your unique brand story to existing and new customers. With a fascinating design, you can make customers purchase or take the desired action. So, keeping that in mind, our IT firm provides every kind of design service which include 3D graphics, UI/UX, animation, and many more. Here, our team deals with numerous clients and they know the success of industry trends in designing. So, they can exactly help you with what your business requires in terms of graphic design.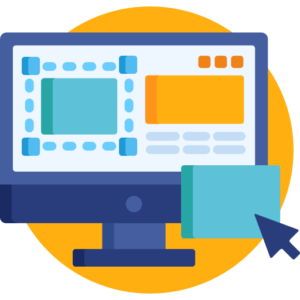 Your brand identity makes you stand out in the crowd of cutthroat competition. It is the visual representation of what your company does. That's why, your brand image should be strong, unique, and impactful to people. These will help to build trust and make your products and services appear as superior quality. Here's where we lend our expert help. Our team will research your business. Then we will sit down and discuss making the best brand identity for your company. From us, you will get all types of watermarks, logos, banners, T-shirt designs, Mug designs, theme lines, tag lines, color palettes, style consistency for images, and other visual elements. 
Ready to Grow Your
Business?
We are ready to help. Call us today or get a free quote customized for you and your business.