Home /

Web design & development
Create website to bring prosperity!!!
Starting from designing layouts to interfaces and other visual elements, our expertise specializes in creating user-friendly websites with aesthetic elements. For years, we are delivering user-driven, creative, and responsive websites that are client-focused generating more traffic, resulting in more sales and profit.
Our website design & development team will start from identifying your business goal, then work towards implementing it and finish with testing it for smooth functionality and launching the product ensuring your customers can get the best user experience, resulting in more conversion rate and revenue for you.
Goal identification
The first step we follow is identifying objectives, which will help you reach your goals by generating more leads, ROI, and sales and help you get more returning customers.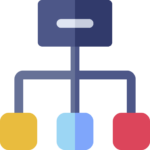 Sitemap and wireframe
We capture the idea behind each web page, design them structurally, portray the right message to your targeted customers, and allow search engines to crawl effectively.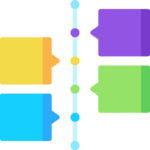 Visual elements
We design and build visual elements such as shapes, color, value, form, texture, typography, etc. following your brand and its identity so that it appeals to your daily visitors.

Testing
Before launching, we check your website/ web application for bugs, functionality, usability, security, compatibility, and performance so that it meets the satisfaction of the users.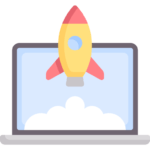 Launch
Once everything is working beautifully, finally it's time to make a promotional plan, decide on proper timing together, and launch your web application/ website.
Ready to Grow Your
Business?
We are ready to help. Call us today or get a free quote customized for you and your business.
Web design refers to designing a website's layout by keeping every bigger and smaller detail such as typography, color scheme, etc in mind, ensuring your web is user-driven and your customers get an impressive user experience, which in return, generates more conversion rate, sales, and revenue for you.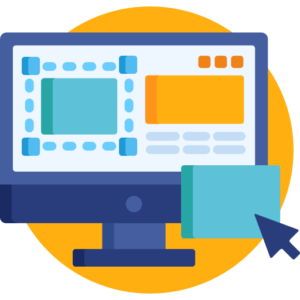 Web development is more of the technical stuff. Web developers are responsible for the site's performance, capacity, speed, and how much traffic the site can handle. Web development ensures that a website is performing interactively and responsibly for the visitors. It is essential to ensure that your website is running smoothly to make sure your business reaches a larger audience and generates more leads or customers for you.