Home /

Social media marketing
Make your business go viral!
There is no other platform right now for marketing is better or anywhere near to social media. Now it is the fastest, most effective & primary way of getting popular and boosting sales or services.
The next step includes the case study of your business and the related industry. We find out how your competitors are doing in the market and what should you do to outperform them. Here, we utilize various organic and ad spying methods to find out the intricacies of your competitors. Plus, we analyze your niche industry and its impact on the market. When we have reports ready, we strategize our plan and work accordingly.
Goal
Our goal is to ensure your brand or business is getting an excellent promotion and targeting its ideal audience with more conversions.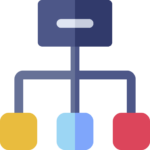 Research & Audit
We research your business to find out impactful marketing strategies. Then also analyze competitors & their ads to bring better ROI at an optimum cost.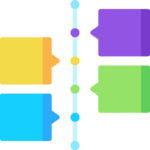 Optimization & Setup
Next step is to set up the different social media accounts as well as perp & set up the ad campaigns. Then, we target the audience based on their demographic location, age group, gender, and interest.

Campaign launch
After we are done setting up and optimizing the accounts and advertisements, we will move ahead by launching your campaign successfully.

Audit & Analysis
All there is left is to monitor and ensure your ads are running properly. If any errors or lacking are found, we will fix them without hampering the campaign.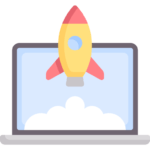 Deliver & Plan to Action
After we are successfully done implementing all the work to run your campaign, we will look forward to the outcome. Also, we will make plans for what is needed to be done ahead.
Ready to Grow Your
Business?
We are ready to help. Call us today or get a free quote customized for you and your business.
Impacts of Social Media Marketing
Social media provide excellent platforms for companies to interact with their audience and build a solid bonds. Through different social media portals, you can reach a bigger audience. For simple communication, you don't have to spend tons or go miles away. With some simple marketing strategies, your brand will get vast recognition among people and in the market. More people will be aware of your services and this will grow their interest in your business. Hence, you will get more leads to promote your products and services further. This will also help in increasing your sale and audience trust exponentially. Ultimately, your business will grow and you will be earning more profits.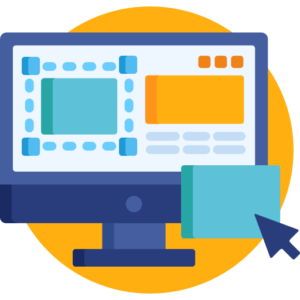 How Do We Do Social Media Marketing?
To simply put, there is no one fixed way to do social media marketing or any other kind of marketing work. It varies on several factors, such as business, traffic, demand, location, etc. But in general, our working procedure has one specific goal. It is to increase your conversion & make your business popular. And we will do everything necessary to do so. Starting from creating profiles to competitor analysis, writing or designing posts & publishing them, handling the profiles with reactions, comments & replies, and finally, promoting your products or service to gain popularity or increase sales. Just everything you need to do to increase the publicity and conversion of your business!